Hi, I'm Patricia Varley.
Thanks for stopping by my blog.  Please do subscribe so we can be in touch.  For those of you who are not familiar with who I am and what I do, I've included a short bio below.  You can read the full Bio on my web site, here http://www.patriciavarley.com/about.php
I am a Certified Edgewalkers Coach & Facilitator, International Speaker, Trainer, Retreat and Workshop Facilitator, Author, Business & Personal Coach who focuses on integrating professional, personal and spiritual growth. I have successfully worked for the past 15 + years with entrepreneurs, business owners, companies and national organizations across industry lines in"Reinventing Success from the Inside Out" by "Reclaiming the Wholeness of People". This approach opens new paths to fresh ideas, clarity of thinking, accessing their full potential and ultimately enduring achievement.
Learn more at http://www.patriciavarley.com/about.php
If you'd like to contact me directly for more information on my upcoming book, CD series, programs, services and products, affiliations and clients, I invite you to visit my website www.patriciavarley.com, email me patricia@patriciavarley.com , or call me on my national voice mail #1-800-529-0063, or cell #239-248-5800 .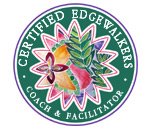 New! I was recently certified as the first and as of yet only Edgewalkers Coach & Facilitator.  Edgewalkers is a movement started by a book written by Dr. Judi Neal of Connecticuit.  I co-lead Edgewalkers Retreats: People and Organizations that Take Risks, Build Bridges and Break New Ground and Women Walking on the Leading Edge.
Learn more about Edgewalkers at http://www.edgewalkers.org