Location: BIG ISLAND OF HAWAII
"Walking on the Leading Edge" With Patricia Varley and Lara A. Shah
An Edgewalker is someone who walks between the worlds. In ancient cultures, each tribe or village had a shaman or medicine man. This was the person who walked into the invisible world to get information, guidance and healing for members of the tribe. This was one of the most important roles in the village. Today's corporate edgewalkers serve a similar function, interpreting trends from the marketplace, translating messages across departments, and envisioning the future impact of today's decisions and actions. "Edgewalking" doesn't come without its own risks and challenges; these unconventional people often clash with more traditional, rule-bound colleagues, and they are often frustrated by organizational systems that emphasize quantitative results over creative impulses. And yet in today's fast-changing, globalized business environment, organizations must recruit and support these people in order to stay competitive.
Excerpt from Edgewalkers by Dr. Judi Neal
Who is the workshop for?
Individuals who feel called to serve as Edgewalkers and to help others be or become Edgewalkers themselves.
Individuals who work in, or aspire to, leadership and other roles in business, community and not-for-profit organizations.
Men and women who want to reflect on their life purpose and work contribution and seek to translate deeper values and meaning to their lives.
Why would you come?
Because the skill of walking between worlds is relevant for men, women leaders, communities and organizations in our challenging times.
Because prevailing masculine oriented management paradigms and approaches are increasingly inadequate for meeting today's needs and the feminine principle has much to offer at the leading edge of change.
Because organizations, communities, educational institutions, charities and governments that thrive in the 21st century will embrace and nurture Edgewalkers.
Because, as an Edgewalker, you seek community to support you in your abilities to live in more than one world and to build bridges between cultures and paradigms.
What will you gain through participating?
A deeper understanding of the kind of leaders that are needed in the 21st century global environment.
Awareness of your own Edgewalker profile
An enhanced ability to sense the future
Practical advice for how to stay on the leading edge without falling off the cliff
What will the workshop offer?
The interactive program will include presentations, discussions and outdoor activities on the Big Island of Hawaii in Hawi on a beautiful and sacred 12 acre Kohala Sanctuary!
Claiming your Identity as an Edgewalker
What is an Edgewalker?
Edgewalker "Qualities of Being"
Edgewalker "Skills"
Sensing the Future
Techniques for Knowing
Accessing your Intuition
Vision Quest
Creating a New Reality
Making the Invisible Visible
Manifesting your own Vision
Clarity of Meaning and Purpose
Edgewalker Resources and Community
Edgewalking in ACTION :  IGNITE YOUR CREATIVITY, An Introduction to Story-telling through Hawaiian Hula with Lara A. Shah
Experience Hawaiian Hula in a very unique way to ignite untapped potential within yourself…through playfulness and while having FUN.
The ancient Hawaiians had no written language. Instead, all communication beyond the spoken word took place in the form of chants and the dance called Hula. In Hula, the movements of our body tell a story but also create flexibility and open channels of energy.  The hip movements in Hula open the spine and the bent knees bring up energy similar to Tai Chi or Qi Gong. This is one of the reasons Hula is so very healing for body, mind, heart and spirit.
Hula is a healing path that emphasizes harmony and cooperation. Stories are a powerful tool toward bridging the head and heart, and an alignment of head and heart is crucial to manifesting one's desires. Story with movement cultivates deeper connection with self, with others, and can transform negative thoughts and feelings into positive ones.
·   This module is both fun and incredibly healing for both men and women alike.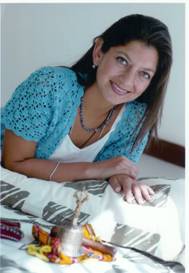 Lara A. Shah M.A. is a Shaman, Author and Hula dancer with Halau Hula Na Lei Kupua O'Kaua'i, meaning "The Hula School of Many Shamans Emanating from Kauai". Halau Hula Na Lei Kupua is a project of Aloha International, an all-inclusive organization dedicated to promoting ALOHA (Love) and HUNA (Wisdom) to make the world a healthier, happier place for everyone.
Lara left her body during a near-death experience in the Peruvian Andes, and after returning was chosen to be initiated into a closely guarded Incan tradition of energy medicine. Following more initiations into a shamanic brotherhood, Lara found herself "uploading" the 12 Universal Laws of Healing – an ancient body of sacred codes that had been forgotten in the modern world. Her book, The Freedom of Innocence A journey into the heart of All That Is, outlines these Divine Laws. From being an International Business Analyst, Journalist (Business Week Magazine and The Financial Times) and a comedy actress, Lara began touring the world to share this forgotten wisdom in a light and humorous way. Coming full circle, Lara integrated her past with her present, pooling together experience and expertise from 2 very different realms. She specializes in igniting dormant creative potential within individuals, groups and organizations…through the process of inner and outer journeying.
Lara is an inspiring yet gentle facilitator who continues to maintain a global presence spanning 6 continents. She has clients and students in Hong Kong, Malaysia, Singapore, Indonesia, India, Australia, New Zealand, U.K., Spain, France, Norway, United States, Canada, Peru, Costa Rica, Turkey, Egypt and Morocco. She resides on the sacred island of Kaua'i, in Hawai'i.
Please visit www.LaraAShah.com for more info or call 808-651-9960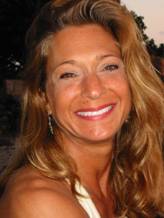 Patricia Varley, M.H.S.A. International Speaker, Certified EdgewalkerTrainer, Retreat and Workshop Facilitator and Coach, Author
Patricia has successfully worked for the past 18 + years with entrepreneurs, business owners, companies and national organizations across industry lines in "Reinventing Success from the Inside Out" by "Reclaiming the Wholeness of People." She combines her commitment to facilitating the transformation of individuals with her understanding of personal development and the importance of living and working with passion while contributing your unique purpose to the world.  This heart-centered approach opens new paths to opportunities for growth and success, fresh ideas and clarity of thinking, accessing your full potential and ultimately enduring achievement. Her areas of expertise include Successfully Navigating Through Change & Transition, Marketing & Networking from the Heart, Leadership Mastery, High Energy/ Balanced Living and The Value of the Feminine Spirit. A frequent radio and television guest , she was honored by the Connecticut Business and Professional Women as "WOMAN of ACHIEVEMENT".  She is one of 3 women who created Life Divas, Inc. an organization featuring programs focused on women supporting women and presented nationally the one act play "LIFE-DIVAS: A WOMAN'S JOURNEY".
For more information see www.patriciavarley.com or call 1-800-529-0063 and www.edgewalker.org.
Details
Dates & Times  2010 (schedule details to be announced)
Friday, November 5th – ALOHA Welcome – Informal gathering, arrival and check in
Saturday, November 6th – Day and evening facilitation, experiential exercise and Hawaiian celebration
Sunday, November 7th – Day and evening facilitation, experiential exercise and Hawaiian celebration
Monday, November 8th – Completion, transition day
Location
The HAWAIIAN EDGEWALKER WEEKEND RETREAT will take place at a beautiful, sacred 12 acre private property.
Two accommodation options available: Either very basic at Retreat location or more comfortable off site accommodation available at a local Inn.
Retreat Pricing
(Transportation, lodging and meals not included)
EARLY REGISTRATION by October 8, 2010 (1 month advance registration) $199
After October 8, 2010 – $299
Space is limited – early booking is recommended.
Note: Healthy meals made from local ingredients are available on site for a reasonable price but must be pre-booked. Please indicate if you would like to have your meals at the retreat site.
Registration
We are limiting the Retreat to 25 participants, so please book early to secure your place.
Patricia Varley, patricia@patriciavarley.com and/or call 1-800-529-0063 and/or Lara A. Shah  Lara@LaraAShah.com and/or call 808-651-9960.
Thank you for your participant and sharing this with others!
MAHALO!!